Flexible Feeding Solutions Feature Robotics to Increase Output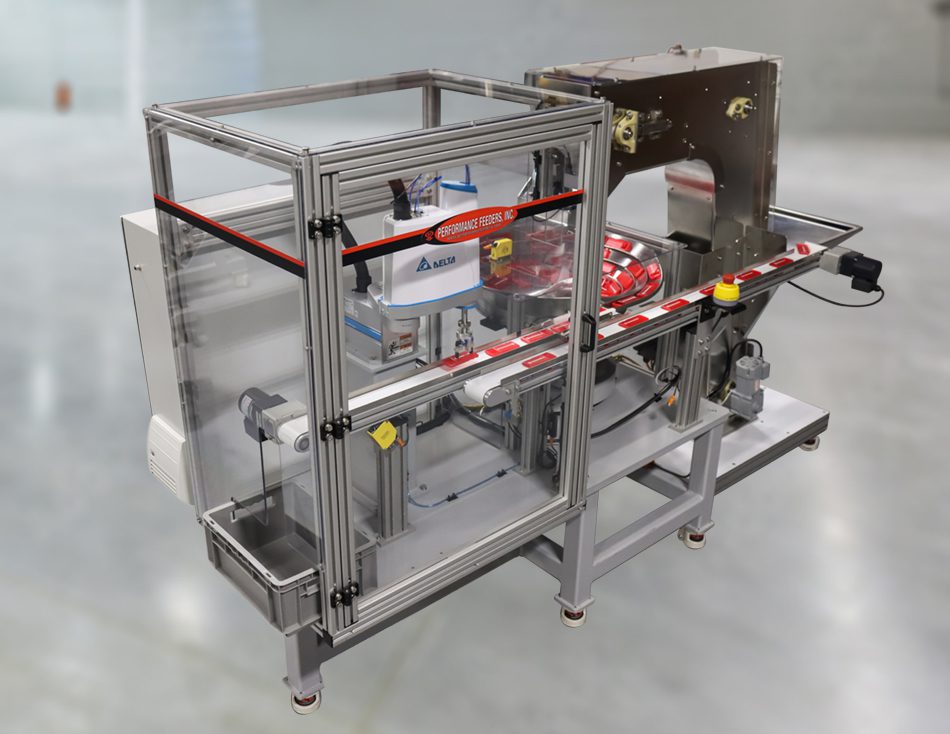 When speaking about Flex Feed Systems many feeding companies offer a single packaged solution, possibly with various size offerings, but typically no change in mechanical design. At the same time some shy away from supplying the robot itself and thus removing the very thing that makes the system "flexible".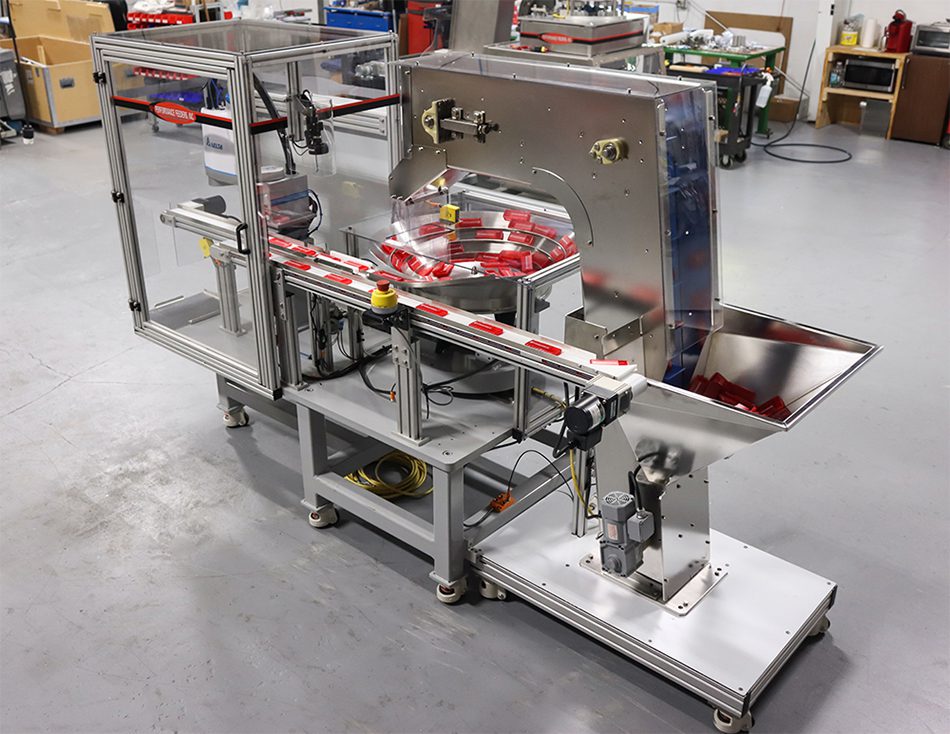 Because Performance Feeders has a depth of product offerings and feeding solutions we chose to re-define our flexible feeding concept and began to focus on the "flexible" component of this concept – the robot. Our flex-feeding platform begins with the robot cell and from there we can use a various number of simplified feeding solutions to present more options to the robot thus increasing output rates.
This type of flexible feeding allows the customer to re-tool the robot and update the feeding solution to match the next generation of product adding longevity to your feed system. Drum feeders, step feeders, straight walled vibratory, conical, cascade, Flexibowl, or just plain conveyors, whatever solution is required to run your product efficiently and effectively, we have the depth of product line to find your solution.