Performance Feeders
Custom Vibratory Feeders and Conveyor Belt Systems
Medical Parts Vibratory Feed System
This vibratory feeder was designed to feed a plastic medical component into a machine assembling a medical testing product.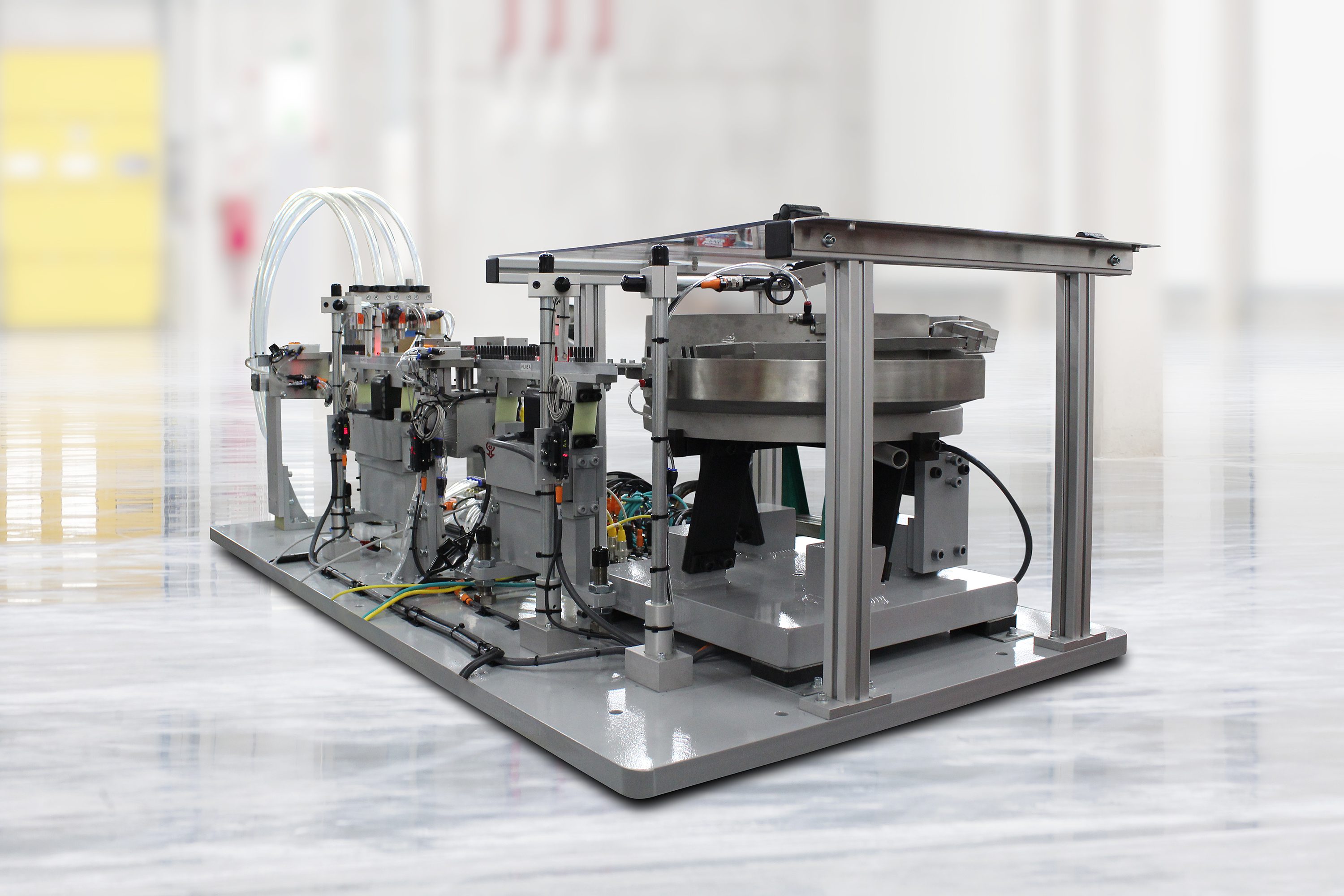 Vibratory Feed System with Rotary Inspection Station
Laser Sensor Inspection for 100% Part Qualification.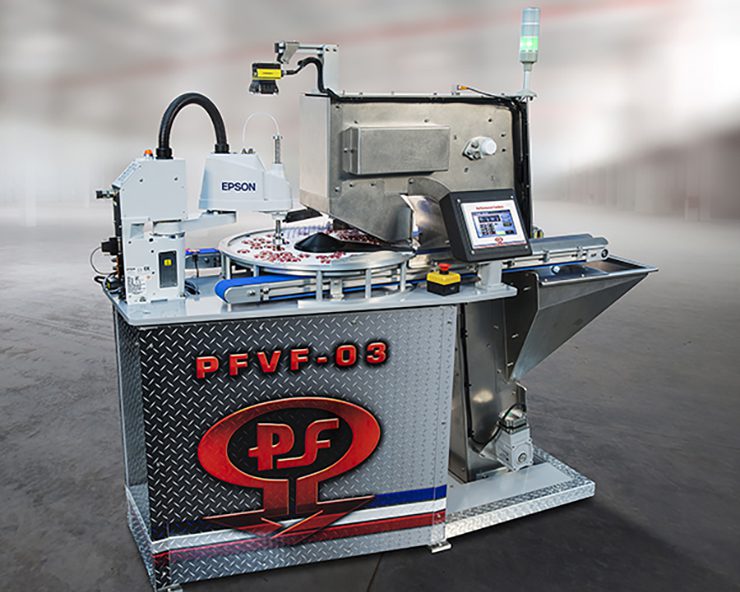 Flex Feeder Systems
Vision Analysis and Robotic Part Selection. A Variety of Flexible Solutions for Hard-to-Feed Parts.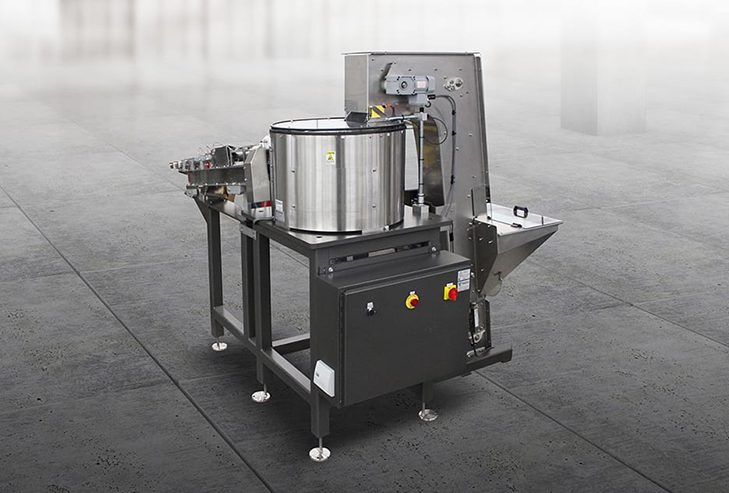 High Speed Centrifugal Feed System
Small footprint. Built for 24/7 production. Delivers parts to the assembly line at 800PPM.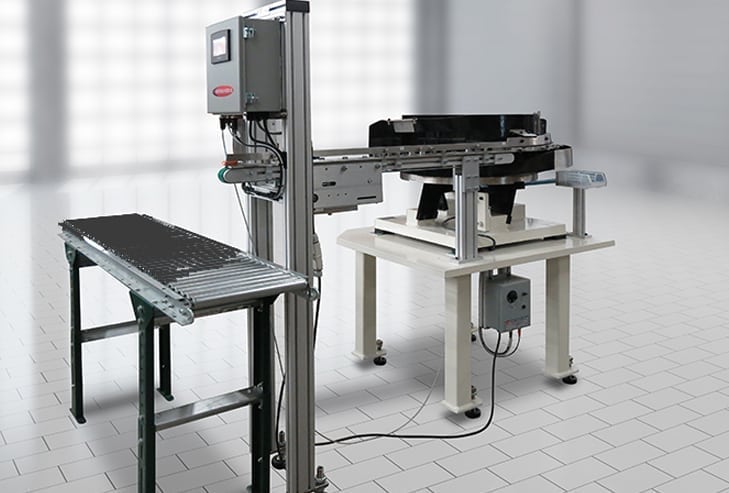 Count and Batch Packaging System
Vibratory Bowl + Belt Conveyor System with Automated Counting Features Simplifies Batch Packaging.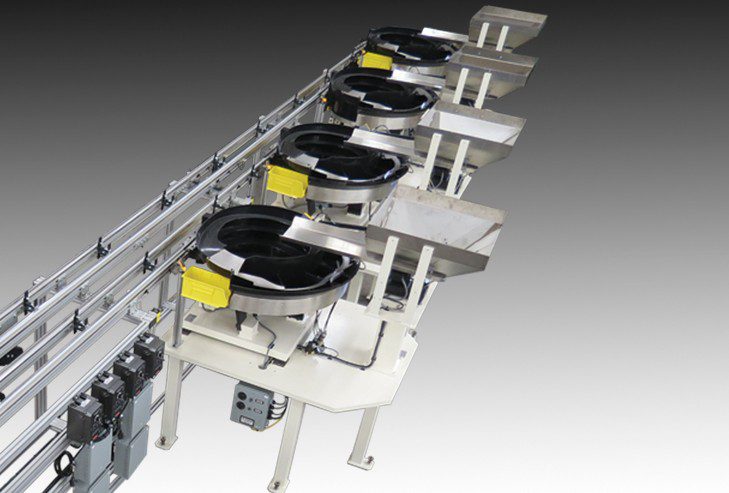 4-Bowl Vibratory Feeder System
Turn-Key Vibratory Feed System With Bad Part Reject. Four Bowls, Four Conveyors Feed One Assembly Line.
PFS3 Step Feeder
The PFS3 Step Feeder is a "triple-step" step feeder and the largest in the Performance Feeders step feeder line.
Performance Feeders is a leading builder of vibratory feeders, centrifugal feeders, custom conveyor systems and part handling systems. Since 1973 we have built thousands of part feeding systems including vibratory feeders, centrifugal feeders, conveyor belt systems and many other types of automatic parts feeding equipment. Over the years we have diversified our vibratory parts feeding equipment line to include vision feeding systems, step feeders, orienting elevators, tray handling systems and a complete line of peripheral products to complement our vibratory feeder bowls.
We design and build custom parts feeding systems and parts handling systems for manufacturers in the medical, automotive, electrical, pharmaceutical, packaging, factory automation and many other industries. We provide high-quality, cost-effective solutions for your parts feeding applications with custom vibratory feeders, centrifugal feeders, conveyor systems, durable and economical step feeder systems and many other types of parts feeding systems that keep your products moving!