Centrifugal Feed Systems
Centrifugal feed systems (also known as "rotary feeders" or "descramblers") use rotating discs driven by electric motors to move parts. In a centrifugal feeder, the feeder bottom and& side wall rotate to drive parts to the outer edge of the bowl rim for orientation selection. Performance Feeders uses centrifugal feeders for applications with special requirements such as high feed rate and gentle part handling.
The Performance Feeders' Container Unscrambler
Features:
Designed to fill 100% of the pockets around the circumference of the feed system allowing for 100% orientation, without recirculation.
The stacked feed system capitalizes on a reduction of floor space required to achieve the same rates.
Typical size range of containers from .50 inch to 3.00" in diameter and 1 – 6" tall.
100 to 500 ppm can be realized depending on size of container.
Various bulk product storage equipment can be integrated to our custom bulk product reserve hopper.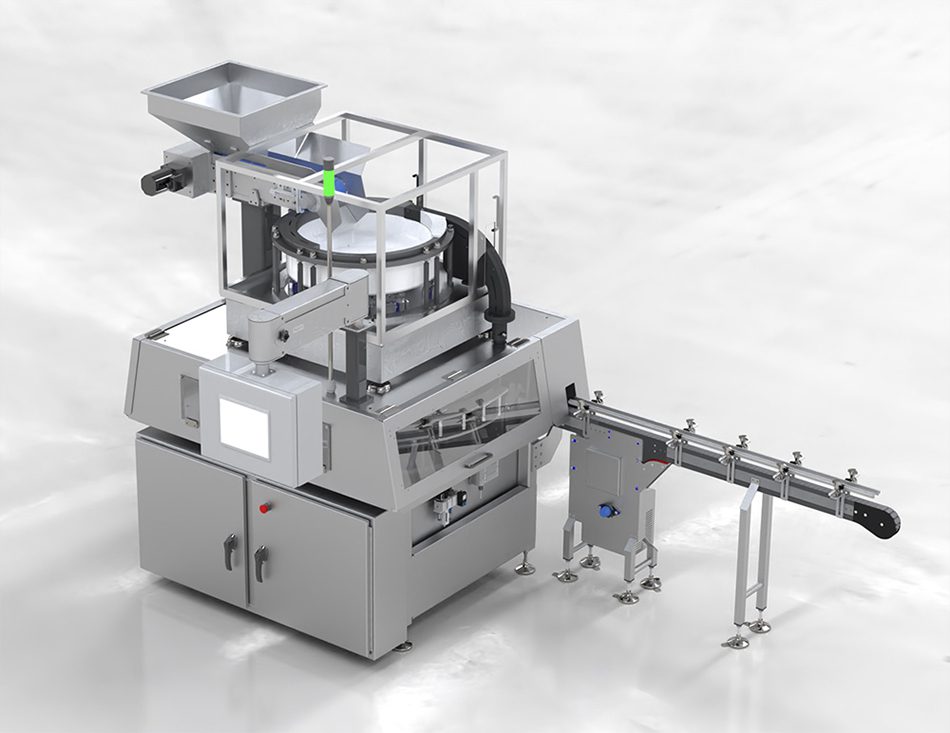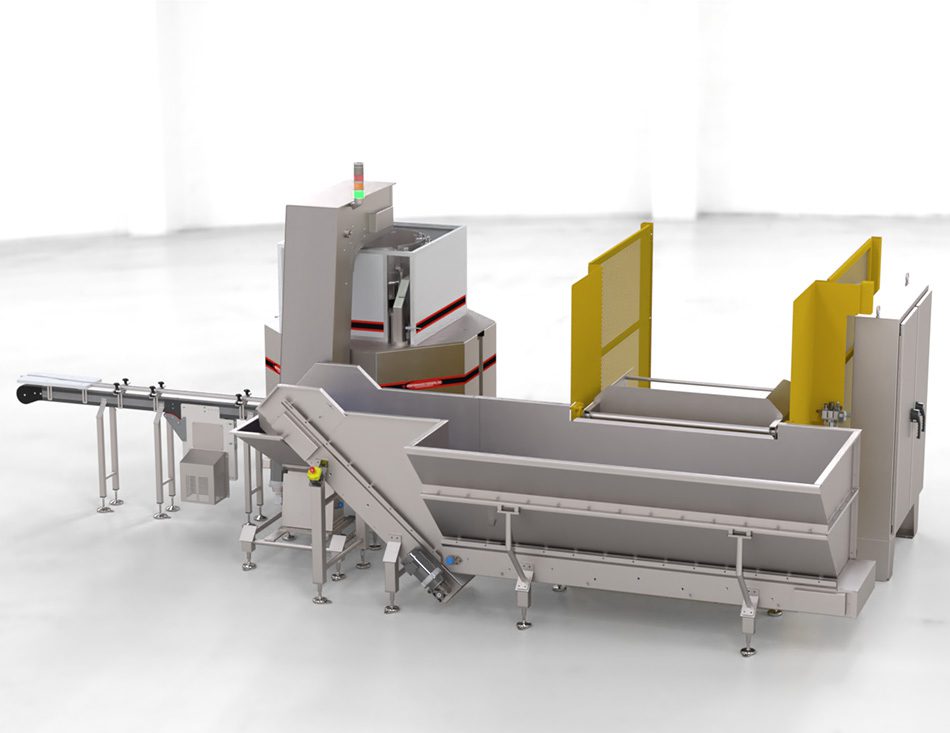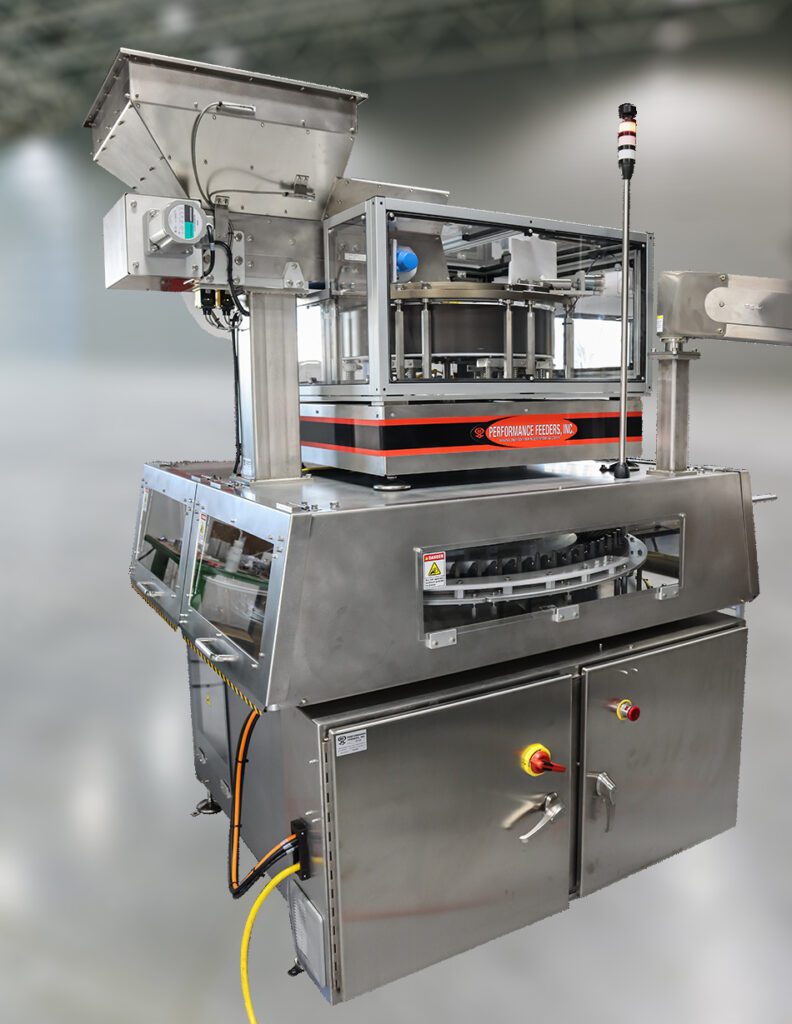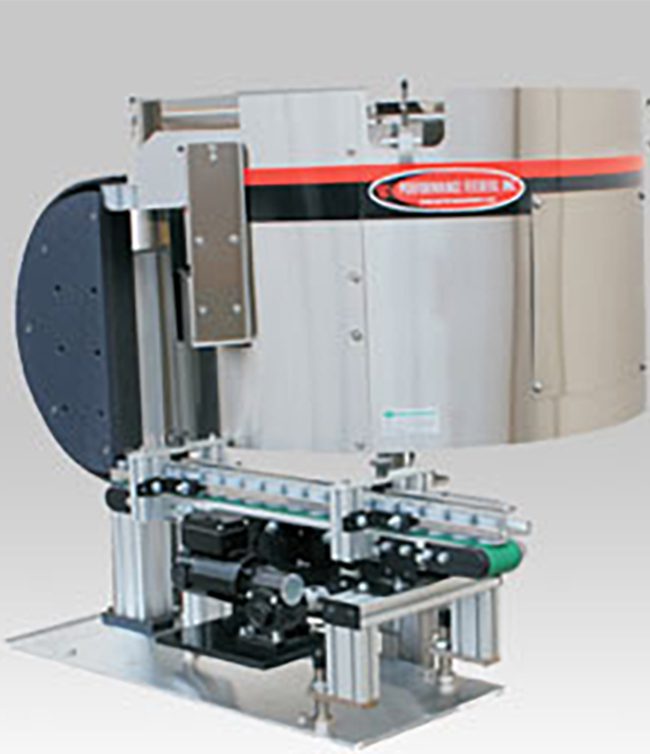 As a Shibuya Hoppmann dealer, Performance Feeders provides everything from simple centrifugal feeders to complete turn-key centrifugal feed systems.
View Custom Centrifugal Feed System Applications
Downloads
Bottle Unscrambler Brochure
Performance Feeders Brochure
Performance Feeders Tri-Fold Brochure