Centrifugal System for Medical Plunger and Barrel
Jump to: Video || System Specifications || Quote Request Form ||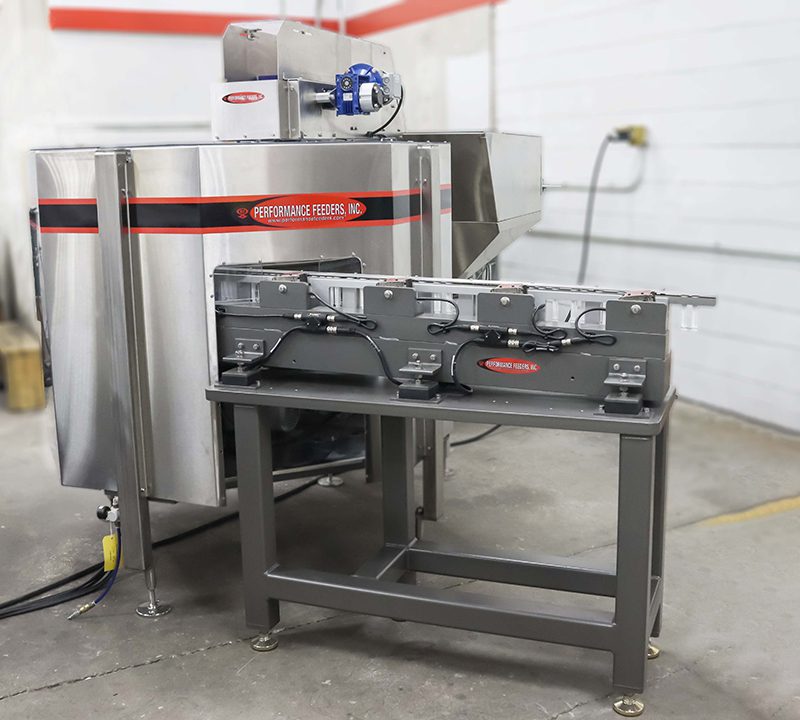 Most barrel and plunger feed systems are relatively simple to tool as the products typically have features that allow the product to hang in gauge rollers quickly and easily. These rollers (sometimes referred to as gravity rollers) consist of counter shafts rotating parallel to each other to allow product to fall in between and hang by the products respective flange or "lip". The product is then fully oriented and moves quickly to the end of the tracking continuing through the manufacturing process. The one caveat to using this type of system is that, even though the tooling is simple, the units are required to be tilted at an angle of 10 or more degrees, to allow the product to move forward at a rapid pace.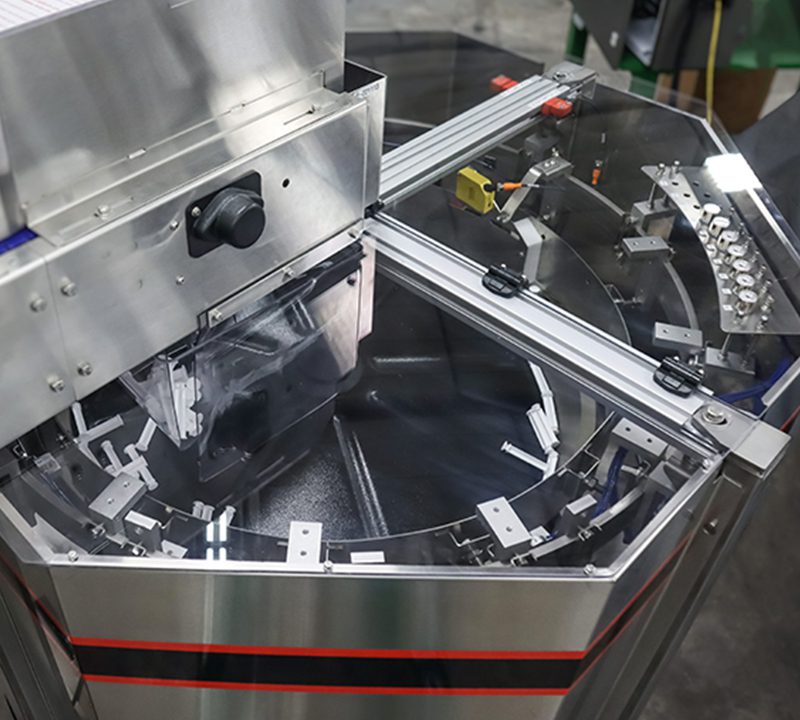 This requires that the feed system be elevated to a higher level which could be significant depending on the discharge height required by the customer and how long the rollers need to be for proper orientation and accumulation. The original concept was to utilize this type of system however, we learned that the ceiling height was limited to 8 feet and the original concept exceeded that limited by more than 12″.
Specifications
With our track machining capabilities, our vibratory feed system tracking components are constructed on our new ProtoTrak CNC's in longer lengths to reduce seams for longevity and durability.
40″ Diameter Centrifugal feeder with Polycarb Lid & Interlock
304 Stainless steel tooling ring
72″ long Vibratory inline track
Banner Q45, High Track, level control
25 cu. ft Elevating Pre-Feeder Polycarb covers