PFS1 Step Feeder
The PFS1 Step Feeder is a "single-step" step feeder capable of feeding small cylindrical and spherical parts. It offers numerous advantages over conventional feeding methods, including quiet operation, space savings and gentle handling of parts. The PFS1 Step Feeder is available in several configurations ranging from a standalone unit to a complete tooled feed system.
Specifications
Input: 60 PSI for step feeder, 110V or 220V AC for controls
Step Materials: Teflon hardcoat anodized aluminum • Hardened, ground and plated steel
Step Thicknesses: 1/2", 3/4" or 1", determined by the size of the parts being fed
Step Width: 8"
Step Stroke: 10"
Bin Size: 1/2 cu. ft.
These photos show a PFS1 step feeder custom-tooled to feed a plastic bushing, and depict custom options that are not included in a standard untooled unit. For pricing and options,
contact us.
PFS1 Standard configurations
Untooled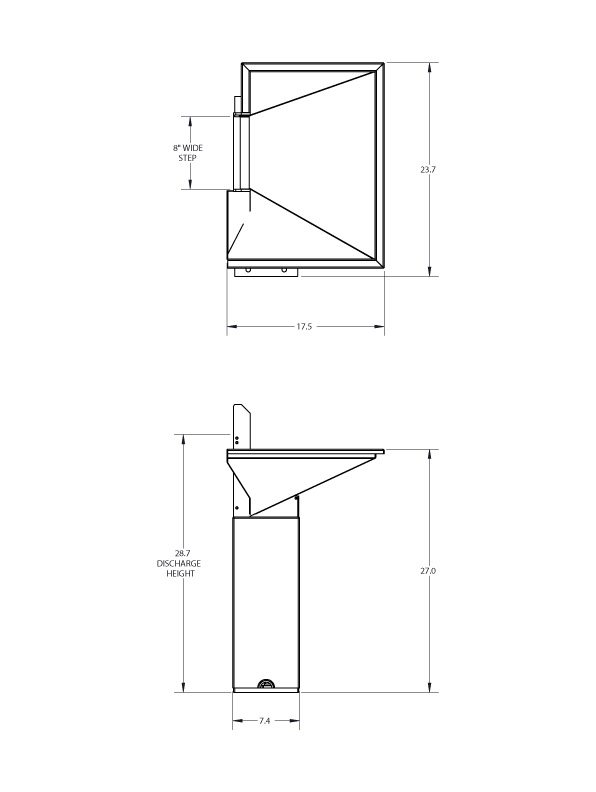 Includes air cylinder, position sensors and solenoid valves
Untooled on Table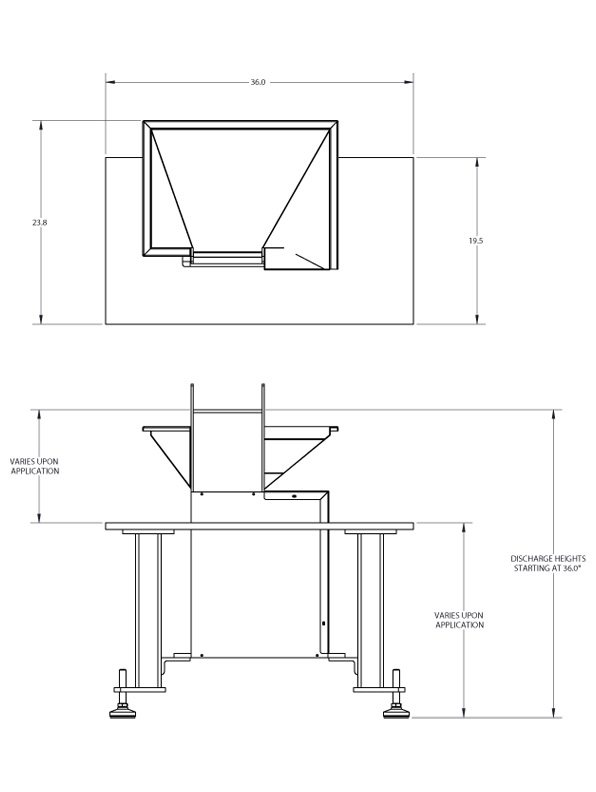 Includes air cylinder, position sensors and solenoid valves
Untooled on Table with Vibratory Inline Driver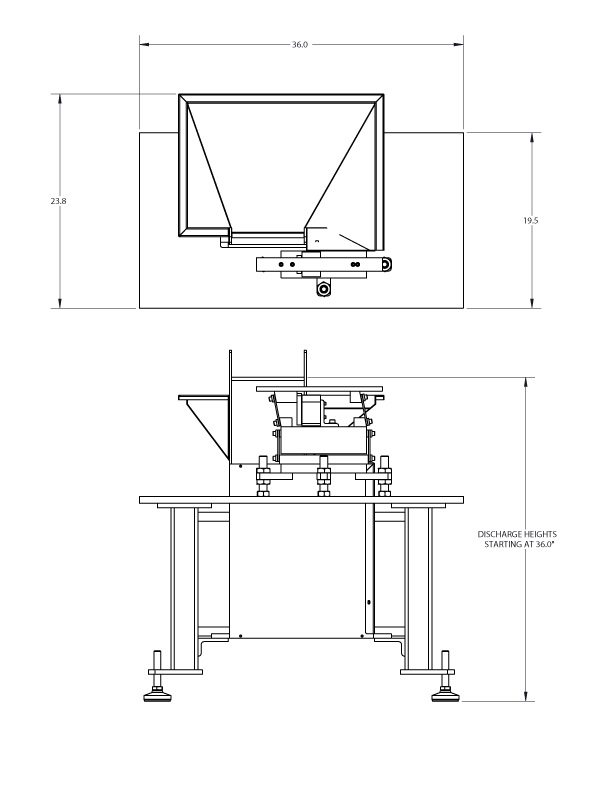 Includes air cylinder, position sensors, solenoid valves, PLC and vibratory feeder controller
Untooled on Table with Belt Conveyor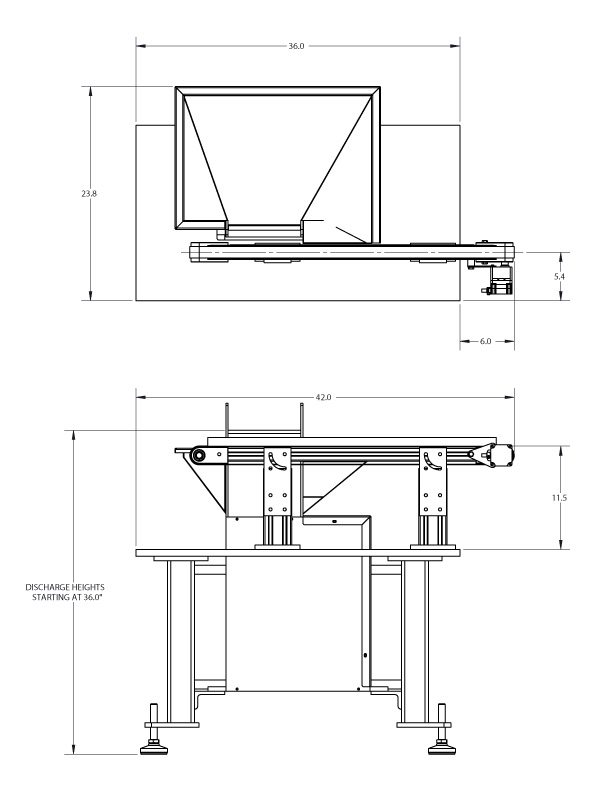 Includes air cylinder, position sensors, solenoid valves, PLC and conveyor motor controller