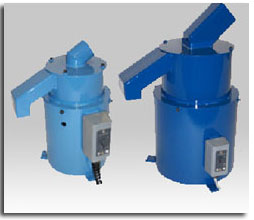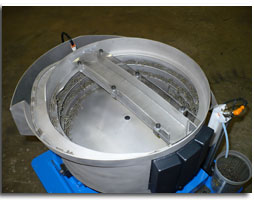 Getting a box of tangled springs separated for use in an assembly operation is a problem common to many industries. Performance Feeders' spring feeding systems offer a reliable, cost-effective solution to this problem. There are several options, depending on the requirements of your application:
We offer a line of standard spring untanglers, which take tangled springs put into the system and discharge them separated. They can be used as part of a manual operation, where springs are manually fed into the untangler and discharged onto tack boards, boxes or conveyors, or integrated with a vibratory feeder bowl for an automated solution.
For springs that are easier to separate, separation can be done in a vibratory feeder bowl using the "blow-across technique".
Downloads
   Performance Feeders Brochure
   Performance Feeders Tri-Fold Brochure