Application Spotlight: Custom Food Processing Elevator System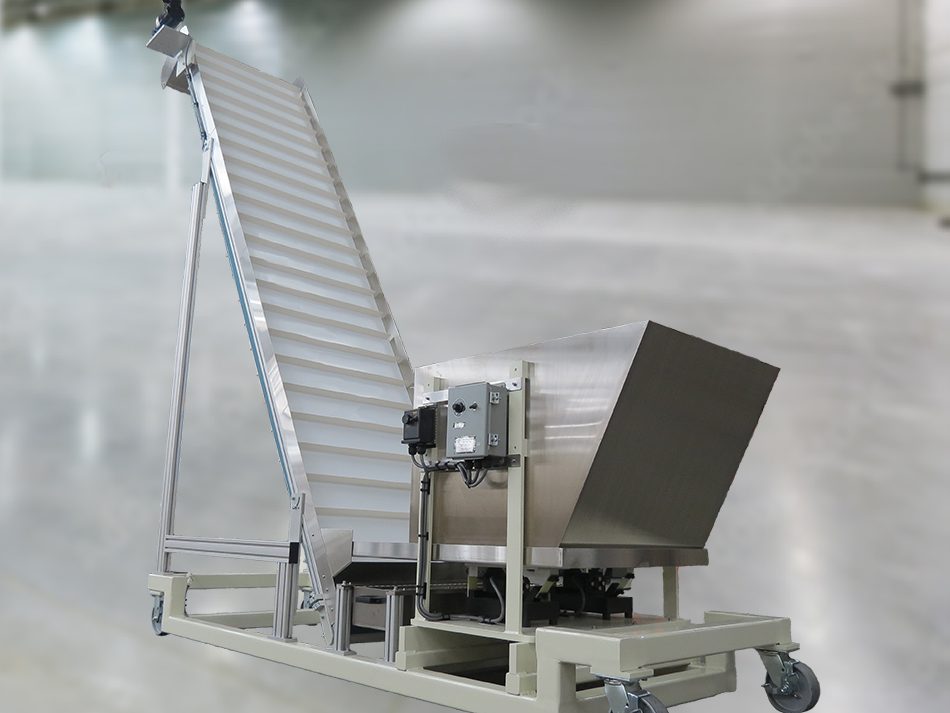 We recently built a custom bulk storage and elevator system for a food processing application. To meet the unique requirements of this application, we combined an Auto-Kinetics cleated belt conveyor with a custom vibratory hopper. This application is a good example of integrating the different types of products we offer to meet specialized application requirements.
Read the full article here.