3 Key Trends in Industrial Automation
The growing demand for smart factories is also expected to boost the industrial automation market over the next few years. Modern industrial automation control systems is a key emerging trend in this market. High capital expenditure is the primary growth driver for this market. The rise in capital expenditure in industries such as oil and gas, power, and automotive contributed to the growth of this market. For instance, capital investment by Ford Motors surpassed $7 billion in 2015, and a portion of this investment was used for building new plants, where automation solutions such as DCS, PLC, sensors, and drives were installed. Here are a few key trends we are watching as 2017 unfolds:
Machine Learning
Promising an answer to many modern manufacturing challenges, machine learning is one area of technology that has been subject to rapid development in the last year. Machine learning describes computer science techniques that allow a machine to independently learn a task, rather than being programmed to complete that task. The greatest advantages of machine learning will come to manufacturers with data-rich production lines. Using the technology, machines can derive patterns and information from existing data sets. Potential uses include optical part sorting, automated quality control, failure detection and improved productivity and efficiency. In fact, according to a smart manufacturing study by the National Institute of Standards (NIST), machine learning can improve production capacity by up to 20% and lower material consumption rates by four per cent. Machine learning algorithms have the potential to bring greater predictive accuracy to every phase of production – we expect to see accelerated growth in this area of industrial automation.
Modularization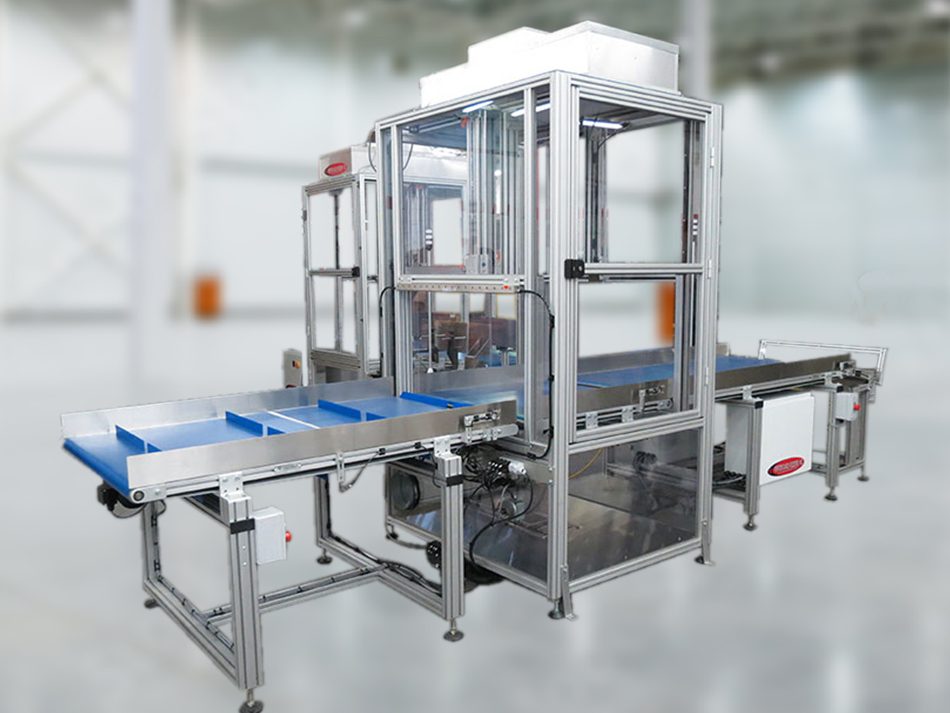 Changing consumer needs and habits has led Performance Feeders to offer a wider range of products that provide more flexibility and design options to our customers. Considering the competitive nature of today's industry, the potential to create flexible production lines could not be more valuable. Our vibratory feeder, step feeder and conveyor systems can be combined in a fully customized solution. Our modular approach allows you to select and customize exactly the components you need to improve the speed, efficiency and flexibility of your manufacturing process.
The Fully-Automated Factory
Automated factories and processes are too expensive to be rebuilt for every modification and design change – so they have to be highly configurable and flexible. To successfully reconfigure an entire production line or process requires direct access to most of its control elements – switches, valves, motors and drives – down to a fine level of detail. The vision of fully automated factories has already existed for some time now: customers order online, with electronic transactions that negotiate batch size (in some cases as low as one), price, size and color; intelligent robots and sophisticated machines smoothly and rapidly fabricate a variety of customized products on demand.
The promise of remote-controlled automation is finally making headway in manufacturing settings and maintenance applications. The large, centralized production plant is a thing of the past. The factory of the future will be small, movable (to where the resources are, and where the customers are). For example, there is really no need to transport raw materials long distances to a plant, for processing, and then transport the resulting product long distances to the consumer. In the old days, this was done because of the localized know-how and investments in equipment, technology and personnel. Today, those things are available globally. Performance Feeders is your global partner in the design and build of parts-handling and industrial automation components that help you move towards the future of 'smart factories'
Our business is helping your business be smarter, faster and more efficient with fully customizable automation components that keep your parts moving into the future. We have many resources to help you get started – from downloadable CAD and Solid Models to our custom conveyor configurator (coming soon!) that will allow you to design a system to your specifications and download the drawings without ever leaving our website! Our engineers are always available to answer questions and provide further information about our parts-handling applications. We look forward to working with you on your next industrial automation project!