Trends and Outlook in Industrial Packaging Market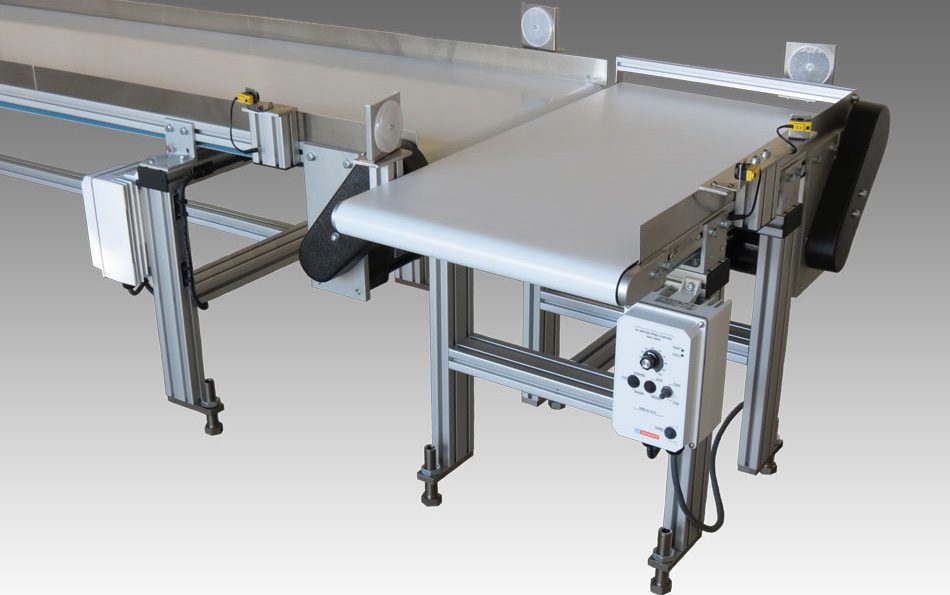 The market for industrial packaging is projected to grow from $54 billion in 2016 to reach 93 billion by 2026.
The market for industrial packaging is growing due to trends in end-use industries. The growth in this market is driven by the increase in chemical industry output combined with the increasing healthcare needs of drugs and medicines for the aging U.S. population and continuing innovations in drug development.
The chemical and pharmaceutical segment is projected to grow at the highest rate during the forecast period.
The industrial packaging sector is dependent on four key user industries:
Chemicals and pharmaceuticals
Lubricants
Bulk food and beverages
Building and construction
Minimizing the environmental impact of packaging is a pressure being felt across the whole packaging market. The single biggest driver of sustainable packaging has been the introduction of legislation that calls for the 3Rs – reduce, re-use and recycle.
Reuse is a major trend in metal packaging because of the increased pressure to prolong the lifecycle of finite resources through the re-use of containers. In contrast to consumer applications, many industrial packaging markets benefit from a highly effective and well-established infrastructure for products like reconditioned drums to maximize repeat use.
The recycling of steel has also been proven in numerous studies to be less harmful to the environment than the extraction of virgin ore. The recycling process significantly reduces air and water pollution, as well as saving production phase energy and water, and lowering mining waste.
This trend will be most pronounced in metal packaging, as it has the ability to maintain integral strength through successive stages of recycling. This constitutes a major advantage over alternative materials, such as plastic and fibreboard, which require a degree of virgin material to maintain the desired performance.
According to PackWorld, these are the six trends to watch in industrial packaging:
Digital revolution: The unique capabilities of digital printing have captured the attention of retailers, brand owners, and packaging converters around the world by creating opportunities to engage consumers on a local, personal, or even emotional level. Mintel believes 2016 will be the tipping point for digital printing as brands and converters begin to capitalize on digital printing's economic and speed-to-market advantages for mainstream package decoration.
Phenomenal flexibles: At present, 32% of consumers associate flexible packaging with being modern, and brands are tapping into flexibles' nearly unparalleled decoration and marketing opportunities. But at what point will flexibles, especially stand-up pouches, become non-differentiated? Mintel believes in 2016, while brands will still be looking to pouches to capture consumers' attention, truly innovative brands will be looking to the next generation of rigid/flexible hybrids.
Show me the goods: With the growing number of on-pack claims competing for shoppers' attention, consumers are demanding more information about what they are buying but seeking less on-pack clutter that confuses their purchasing decisions. Clear and concise information about ingredients, functional product attributes, or even convenience and safety must be communicated with total transparency. Looking ahead, the concepts of clean labeling and clear on-pack communication are set to converge.
More than "just" green packaging: As brands are searching for environmentally responsible packaging options, consumers are putting the onus on brands to do right by doing good by the Earth. The difficulty is that while consumers want it all, they generally aren't willing to pay more to get it, and even basic recycling is too difficult for many. But two key initiatives are beginning to resonate: a focus on alternative package material sources, and catering to the 63% of U.S. consumers who've stated that reusable and repurposable packaging is a key purchasing driver. Going forward, brands cannot afford to ignore this "ecologically friendly" purchasing driver as they develop their brand positioning and marketing strategies.
Size matters: While families around the world are seeking value in larger container sizes for milk, 39% of U.K. consumers are looking for a wider range of smaller bottles of alcoholic beverages, and 50% of snackers say they'd be willing to try a new product if it comes in a small, trial-size pack. In 2016, if brand owners are to overcome the growing lack of consumer brand loyalty, they must create and deliver packaging that consumers see as right-sized for themselves, their families, and shifting use occasions.
Packaging mobile-ution: There's a revolution happening in mobile-engaged packaging. Mobile interactions will account for 64 cents of every U.S. dollar spent in retail stores by the end of 2015. But unlike the previous generation of mobile-enabled packaging, where QR codes were all the rage, this time around, brand owners are tapping near-field communication (NFC) and bluetooth low-energy (BLE) as primary engagement technologies. Moving forward, as brands clamor for innovative ways to engage and connect with shoppers, the mobile environment will become the new front line in the battle to win consumers' hearts, minds, and wallets.